Crimson Fairy Figurine (Myka Jelina)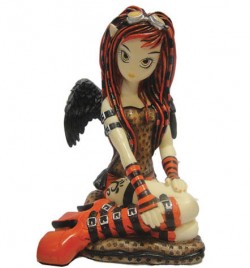 Click on Images to Enlarge.
Gift Wrapping service available on this product
£19.95 (Inc. VAT)
In Stock.
Delivery Time 2-4 Working Days
Delivery £2.95 for this item (Inc. VAT), or FREE if you spend over £40.

Stylish gothic fairy.

By popular gothic fantasy artist Myka Jelina.
Highly collectable fairy figurines.

Ask us a question about this product.
View Printer-Friendly Version
Email this product page to a friend.