Mao Mao Furrybones Figurine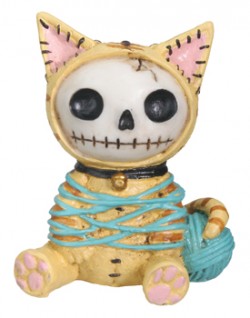 Click on Images to Enlarge.
Gift Wrapping service available on this product
£6.99 (Inc. VAT)
In Stock.
Delivery Time 1-2 Working Days
Delivery £2.75 for this item (Inc. VAT), or FREE if you spend over £40.

Furrybones cat. Collectable gothic small figurines.

These cute Furry Bones make fantastic gifts.
Designed by Japanese artist Misaki now based in the USA. Her art is, in a sense, celebration of the living and the dead, and something in between as well.
Ask us a question about this product.
View Printer-Friendly Version
Email this product page to a friend.